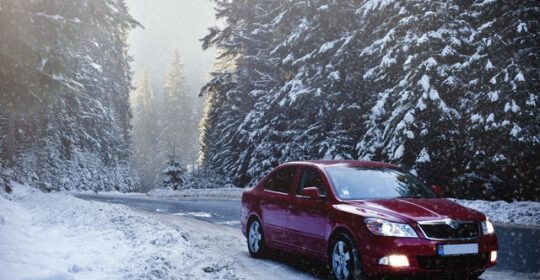 Winters get cold here in Michigan. It is important that you get ready for this winter weather to ensure you and your family's health and safety. Think about all of the hazards that you can come across and put together an action plan to tackle the cold. What are some of the winter hazards you can come across? 
Automobile Emergency 
There is no worse event than having car trouble when it's cold. It is important to check your car before the cold hits to ensure that it is running properly. Even with this check, that does not mean that winter weather cannot take its toll. Who hasn't had a flat in the cold? In this event, you need to make sure that you are properly protected and prepared for the elements. How can you do this? You can do this by having a roadside emergency kit in your car at all times. What items should you put in this? Flashlights, energy bars, water, batteries, first-aid kit, blankets, warm clothes and anything else that will keep in the car and help keep you safe. You can use battery powered electronics, such as a radio, to be able to keep up with the latest weather information. 
Winter Care 
Most people like to get on the road as fast as possible when it's cold. They turn the car on to warm it up and then begin the task of removing snow and ice from the car. When you are in a hurry you might think you can save time by not getting all of the snow off the car. You take just enough snow and ice off the car to marginally see the road and then begin driving. This is a hazard. Not only is your field of vision narrowed because there is still ice and snow on the car, but you are also creating winter hazards for those driving around you. When you do not remove the mounds of snow from the top of the car and the trunk, it can blow off as you drive and blind the drivers around you. It is important to make sure that the ice and snow are removed from headlights, hoods, mirrors, taillights, roof, and trunk. You want to have those around you be able to see you when you are driving and breaking. You also want to make sure you are not creating a hazard for yourself with blowing snow from your car. If you do not remove the snow from the hood, you also run the risk of the snow coming back onto your windshield.  
Clothing 
It is best when dressing for the cold to dress in layers. This way as you move from outdoors to inside you can help maintain a good temperature for yourself by removing and adding layers as needed. You certainly do not want to get overheated or too cold. Ensuring your hands and feet stay warm is essential to making through a cold day. Because your hands and feet are farthest from the core of your body, they lose heat quickly. By having the proper gloves, socks, and boots, you can ensure that your hands will remain unchapped by the cold. 
A few precautions and a moment of preparedness can be the difference between miserable winter hazards and an enjoyable winter.  
Leave a reply →