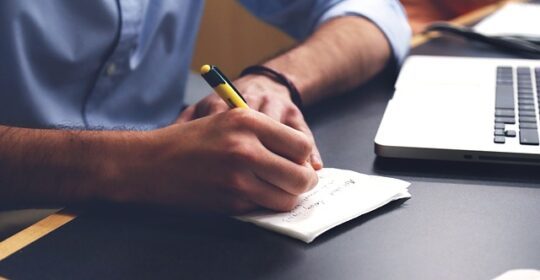 In today's world, technology is an ever-increasing component of daily personal and professional life. The pace at which technology develops seem to be rapidly increasing and insurance companies have the opportunity to leverage technological advances to their advantage. A Pharmacy Benefit Manager (PBM) such as Northwood offers seamless technology integration to impact an insurance company's workers' compensation and automobile no-fault claims expenses while increasing overall claimant satisfaction.
Claims involving the use of prescription drugs specifically are impacted in several ways through Northwood's use of technology. All claims administered by Northwood are processed electronically, which greatly reduces administrative burdens on adjusters and significantly reduces chances of errors. Deploying a paperless claims adjudication system also means an elimination of claimant reimbursement requests since all prescriptions are funneled through a pre-authorization process developed by Northwood. This process assures that every claimant prescription is directly related to his or her injury, therefore controlling claims costs by ensuring the insurance company does not pay for a non-injury-related drug for claimants.
In addition, electronic claims processing and the up-front assurance of injury relatedness means that an insurance company's claimants never need to pay out-of-pocket for claim-related prescriptions. Claimants are also granted access to an extensive network of pharmaceutical services and medical providers that agree to offer discounted rates for Northwood's clients. Northwood requires these providers to undergo its stringent credentialing process to ensure claimants receive high-quality medical services in addition to these discounted rates. In some cases, Northwood incorporates technology to track and schedule prescription drug deliveries to claimants who are unable to pick up the prescribed medicine.
To further assist with facilitating a smooth claims adjudication process, Northwood provides insurance companies and claimants access to its call center. Technology is utilized to assist in educating Northwood's call center staff, who are all highly trained and empowered to assist clients with questions or concerns. For the convenience of all parties, this call center is open and accessible to Northwood's clients seven days per week and 24 hours per day.
Furthermore, Northwood utilizes technology to assist in the coordination of automobile no-fault claimants' co-pays and deductibles. This direct communication channel between Northwood and the claimant's primary health insurance provider allows for a better claim experience in addition to reduced costs for both claimants and their insurance companies.
Northwood has taken strides to ensure they stay up-to-date on the latest technological advances in order to benefit their clients. The technology integration with workers' compensation and auto no-fault claims allows for a significant reduction in costs for both claimants and their insurance companies. These cost-saving measures combined with excellent customer service help assure high levels of claimant satisfaction for insurance companies. For more information about partnering with Northwood, please contact a representative today.
Leave a reply →