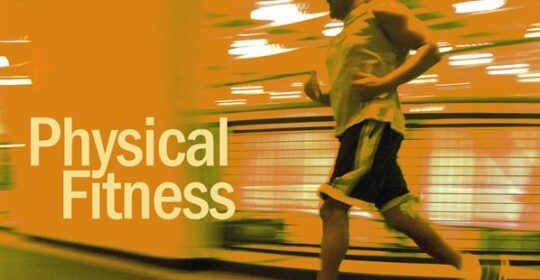 When the weather starts getting warmer, everyone begins to think about all of the outdoor activities that they would like to participate in. May is a great month to get active because it is National Physical Fitness Month. During this month, you can reflect on your health and level of activity.  In 1983, the President's Council on Fitness wanted to create a month where there was a focus on a healthy lifestyle. With the increase in obesity of Americans, they wanted to promote staying active and healthy. This way the youth would see the importance of a lifetime of being active.
There are many ways that you can stay active all year long. One way is to take the stairs instead of the elevator or escalator. Another way is to walk to close stores or ride your bike. As long as you aren't picking up too many things, then the added activity will help you have more energy through the day. There is the saying that if you don't use it, you will lose it. This is so true when it comes to exercise and remaining healthy.
You can join the local gym or health club. This way you can work out by yourself or take group lessons. Additionally, you can find a workout buddy. This way you will not need to work out alone, and you can support each other on your health journey. Your workout buddy can also be your pet. Nothing like getting out in the neighborhood or backyard and watching the joy in your pet's face as they run around and enjoy nature.
You can find physical activities to do with your children. You can take them on a hike, walk around and discuss the neighborhood you live in, or just chase them around the backyard. Community sports leagues are also an option. Baseball, soccer, golf leagues, basketball and much more are organized in communities to bring neighbors together and promote health and wellness for the surrounding areas.
One-third of children are active on a daily basis, a third of adults get the recommended amount of physical activity weekly with less than ten percent being physically active for at least 30 minutes per day. Children spend more than seven hours per day in front of the television (hhs.gov). It's these statistics that drive the President's Council on Fitness to remain vigilant about spreading the word regarding increasing the amount of physical activity that all Americans get on a daily basis. Increased physical activity can reduce the amount of illness and long term care that is required down the road.
Leave a reply →