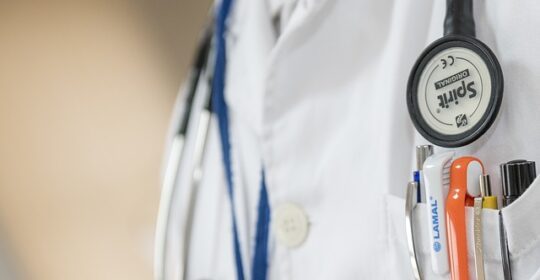 The areas of healthcare and health insurance have been on the minds of many Americans in recent years. This year, in particular, has ushered in several proposed changes to the Affordable Care Act encompassing a range of suggested revisions from mostly minor to a complete repeal of the law. The month of August opened with additional proposed changes from the current administration for healthcare reform. 
The Kaiser Family Foundation (KFF) conducted recent surveys of Americans through their August Kaiser Health Tracking Poll and compiled a lengthy report that includes a myriad of statistical data related to the Affordable Care Act (ACA) and these recently proposed revisions. According to this report, 80 percent of those surveyed do not understand that rate increases from insurance companies opting to charge more for health insurance policies will only affect people who purchase their health plans individually. It seems that many people incorrectly think health insurance companies' decisions to increase charges for health plans will have a negative impact on them, per the study's findings.  
The number of people holding a negative view of the ACA is now in the minority, as approximately 52 percent of Americans now favor it. These findings seem to indicate that this month's proposed healthcare reform updates may be unclear to the general public. Whether or not the most recent set of proposed changes to the ACA are ratified, insurance companies and their claimants both face potential consequences.  
The burden of increasing costs in healthcare and health insurance may be passed on to insurance companies. Insurance companies do have an opportunity to begin implementing effective cost-saving techniques immediately, especially on their automobile no-fault claims. A third-party administrator (TPA) of auto no-fault claims has the ability to implement a variety of procedures to ensure significant reductions in overall claims costs for an insurance company and its claimants. 
Northwood is one such organization with over two decades of experience as a TPA of auto no-fault claims and has successfully implemented proven cost-saving processes for insurance companies. Northwood's credentialed provider network provides discounted rates and high-quality care, resulting in reduced claims costs for the insurance company.  
Furthermore, Northwood coordinates deductibles and co-pays for claimants with primary health insurance that are injured in an auto accident. This service has the potential to save claimants time, confusion and cost. Claimants can rest assured that their auto-related injuries will be covered whether they chose coordination of benefits through their health insurance provider or purchased full coverage for their auto coverage. Northwood's assistance with coordination of benefits offers peace of mind for the claimant and increases overall claimant satisfaction levels. Simultaneously, the assurance that an insurance company will only pay for a claimant's home health care services that are auto-related eliminates unnecessary payments and further reduces costs for the insurance company.  
If your company should have questions or would like more information about automobile no-fault claims and partnering with Northwood as a third-party administrator please contact one of our representatives today by calling 1-877-684-9276.  
Leave a reply →